Hillbilly Haven Log Cabin Rentals
235 Haven Lane
Roanoke, WV 26447
304-269-3459 or 866-652-3379
First-class vacation cabins conveniently located one mile off Interstate 79, Exit 91, South on US 19 toward Stonewall Resort
Hillbilly Haven Log Cabin Rentals is situated on 50 acres, nestled in the beautiful forested hills of Lewis County in Central West Virginia. With easy access visitors can experience nature in an area that has unsurpassed beauty and unparalleled outdoor recreational opportunities. The cabins are located about two minutes from the beautiful 2,650 acre Stonewall Jackson Lake and the new premiere four diamond Stonewall Resort. Visitors to the resort have an Arnold Palmer Signature Golf Course, high quality restaurants, many recreational opportunities, and pristine Stonewall Jackson Lake as the playground. Prime fishing, hunting, hiking, biking, and all water sports are available nearby. Burnsville, Sutton, and Stonecoal Lakes are only a few miles away. For persons interested in history, Bulltown Historic Area and Jackson's Mill are nearby. The West Virginia Wildlife Center, an outlet mall, other malls, theaters, an outdoor amphitheater, snow skiing, whitewater rafting, antique shops, numerous fairs and festivals, and many other opportunities are available in the region. Hillbilly Haven Log Cabin Rentals offers a unique and memorable vacation experience for all to enjoy.
We have cabins that sleep from two to eight people. All cabins were recently constructed and are nicely decorated to be your home away from home. They have a full kitchen and bath, air conditioning, gas fireplace, microwave, satellite television, a dvd player, and other amenities. The larger cabins have a whirlpool tub and/or an outdoor hot tub. Some cabins have a dishwasher and washer/dryer. Outside you will find stocked fishing ponds, a fire ring, gas grill, picnic table, horseshoe pits, and a swing set for kids.
Please join us for your family reunion, honeymoon, birthday party, celebration, meeting, or conference, or just to get away for the weekend to fish, hunt, hike, or otherwise enjoy this beautiful area. Almost Heaven Cabin is a beautiful place for a family reunion or company meeting. Check out descriptions and pictures of each cabin by clicking the Buttons below.
Check out the bass caught in the pond behind Cabin 7 on October 7, 2017: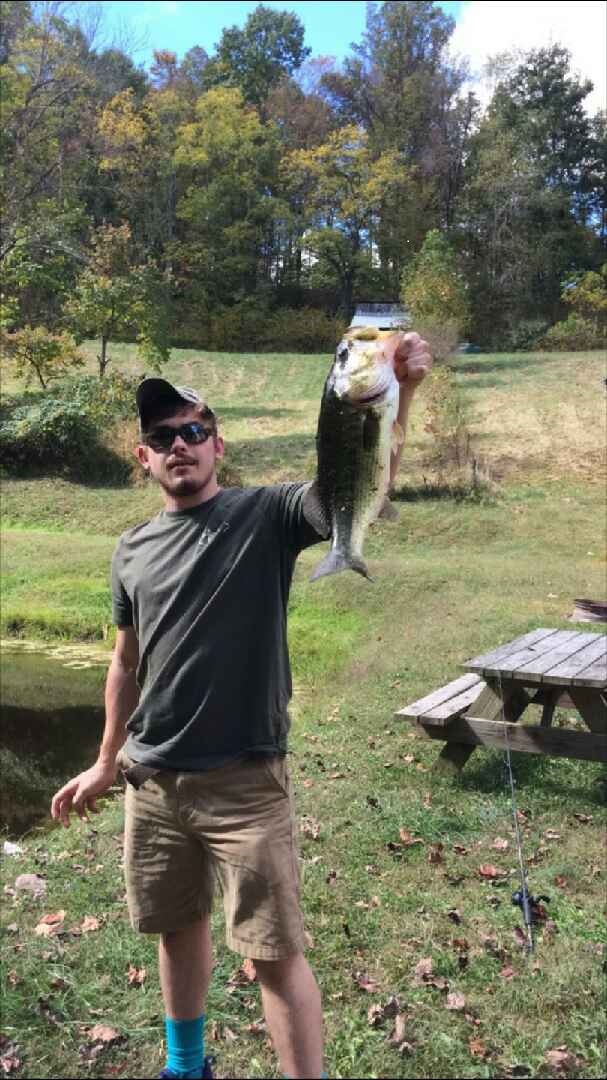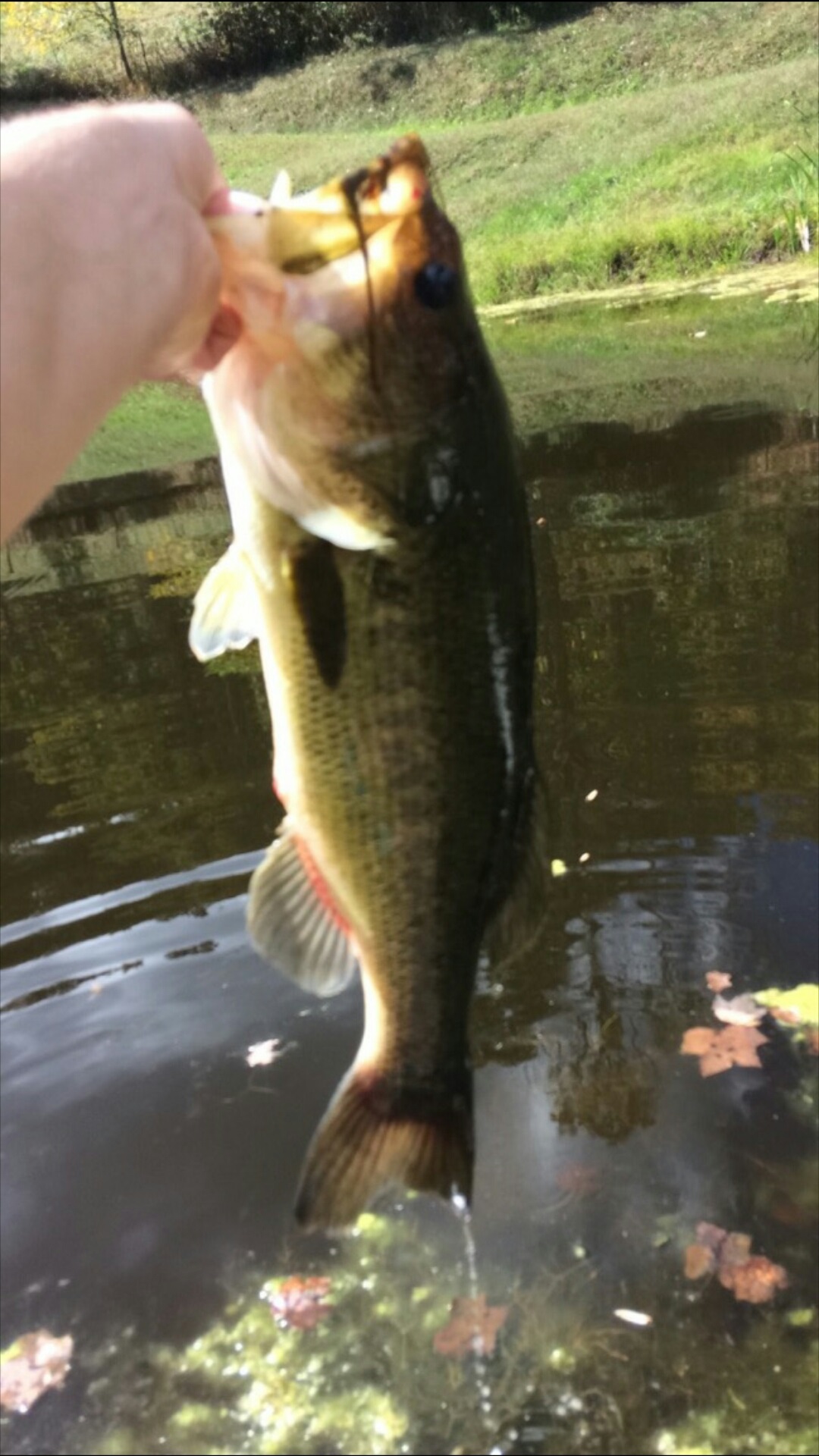 More fish were caught by Cabin 7 guests in the pond behind the cabin on October 27, 2017: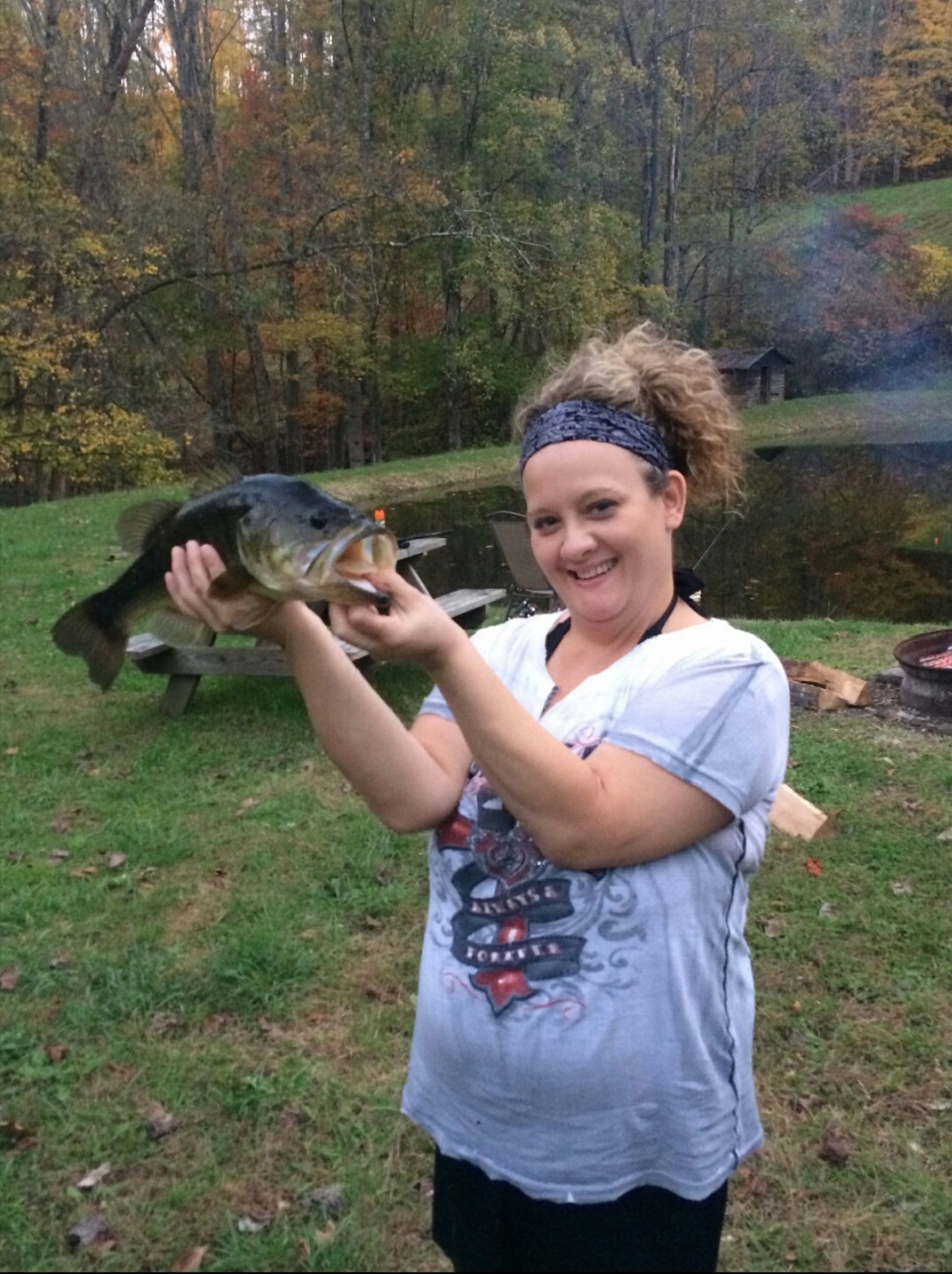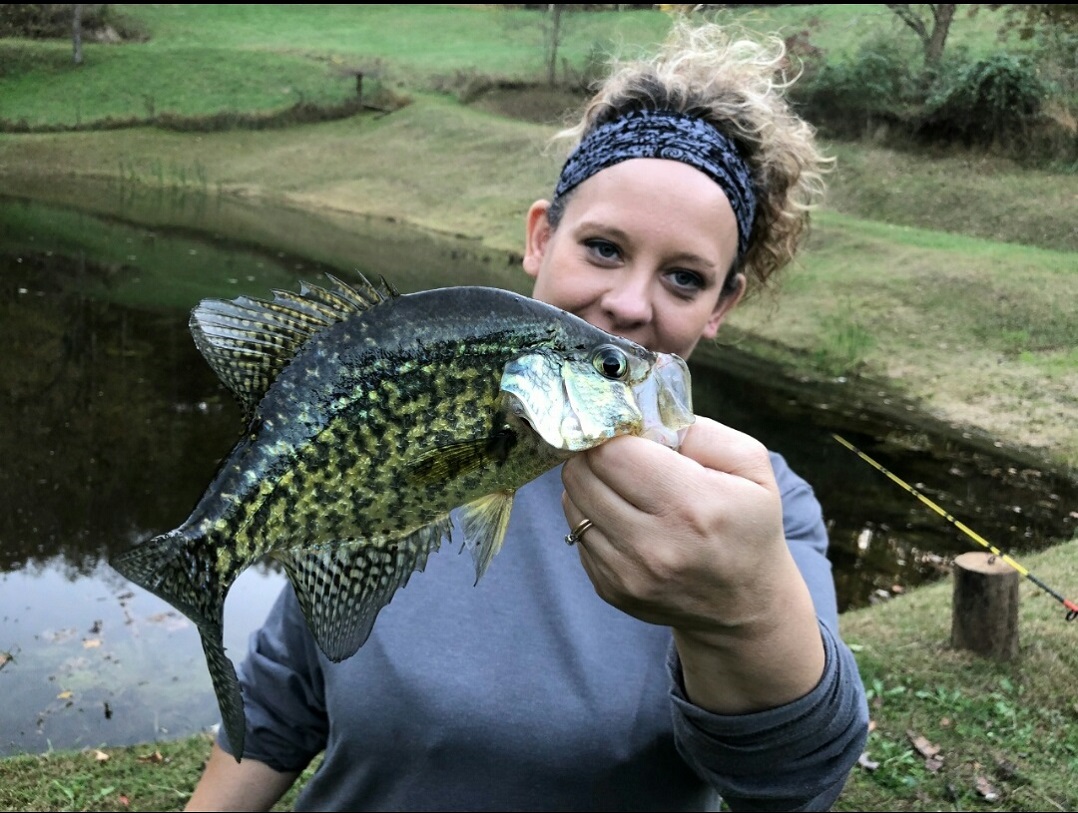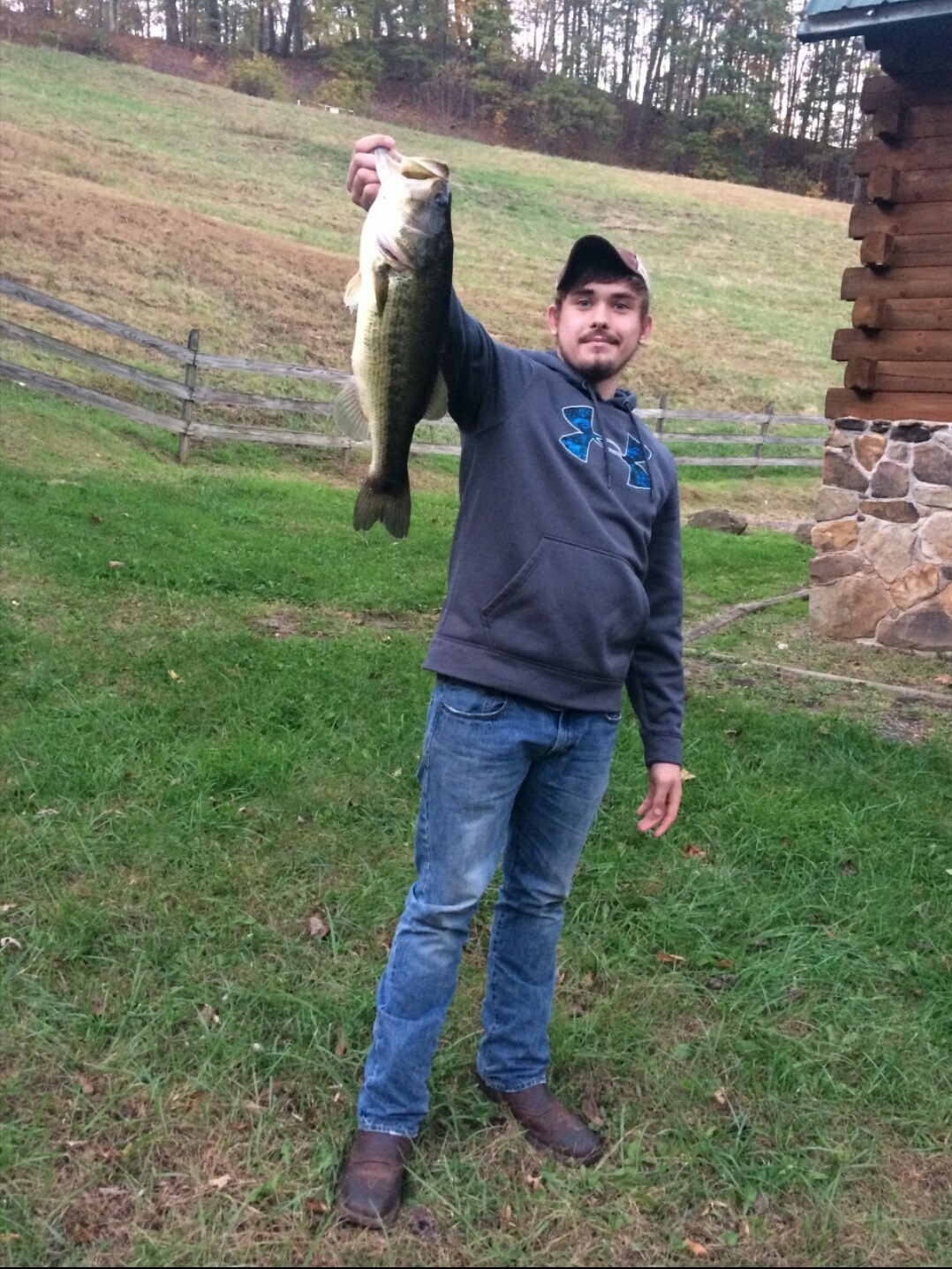 Buck killed by Michael on the cabin property on November 30, 2017: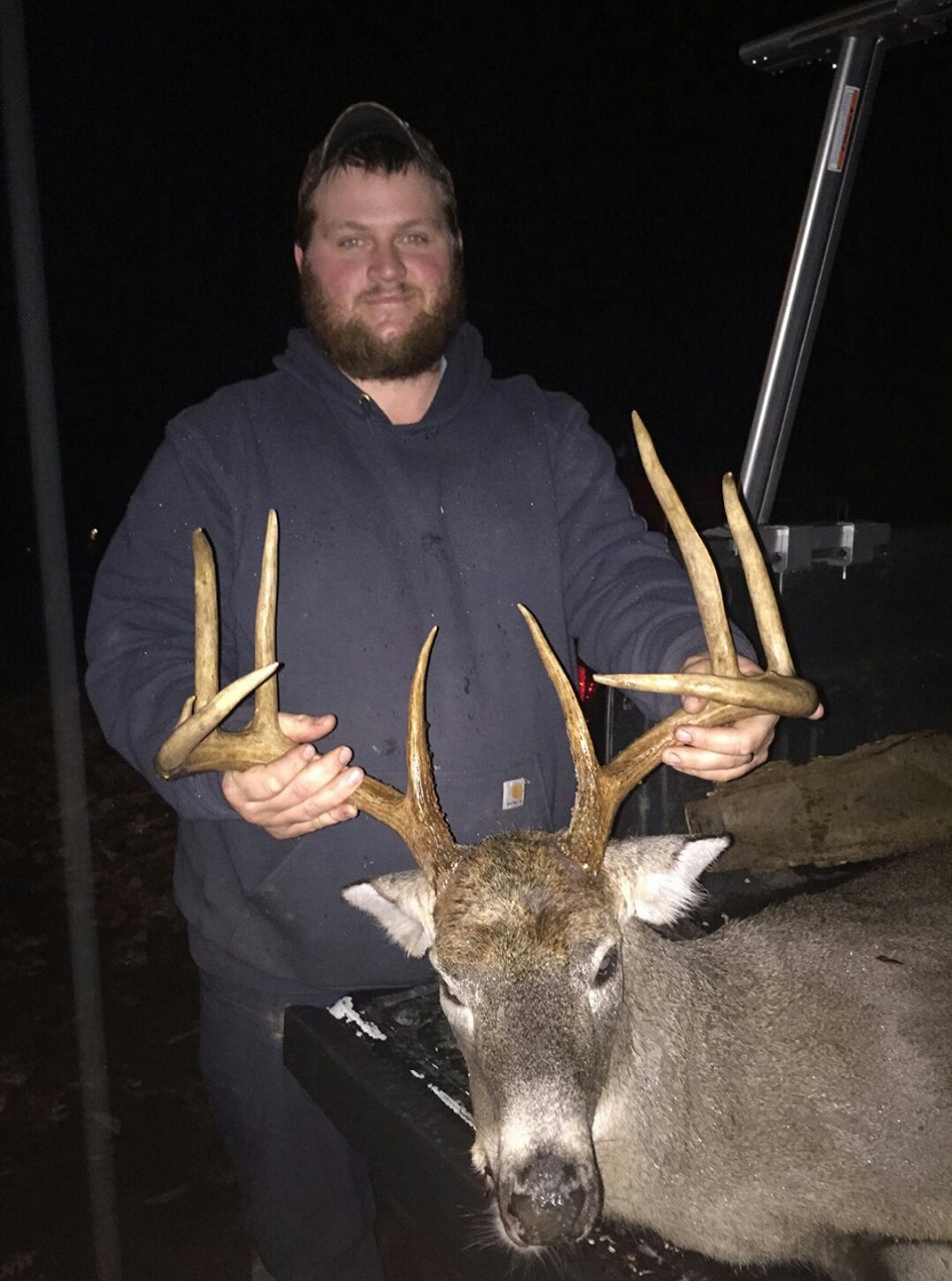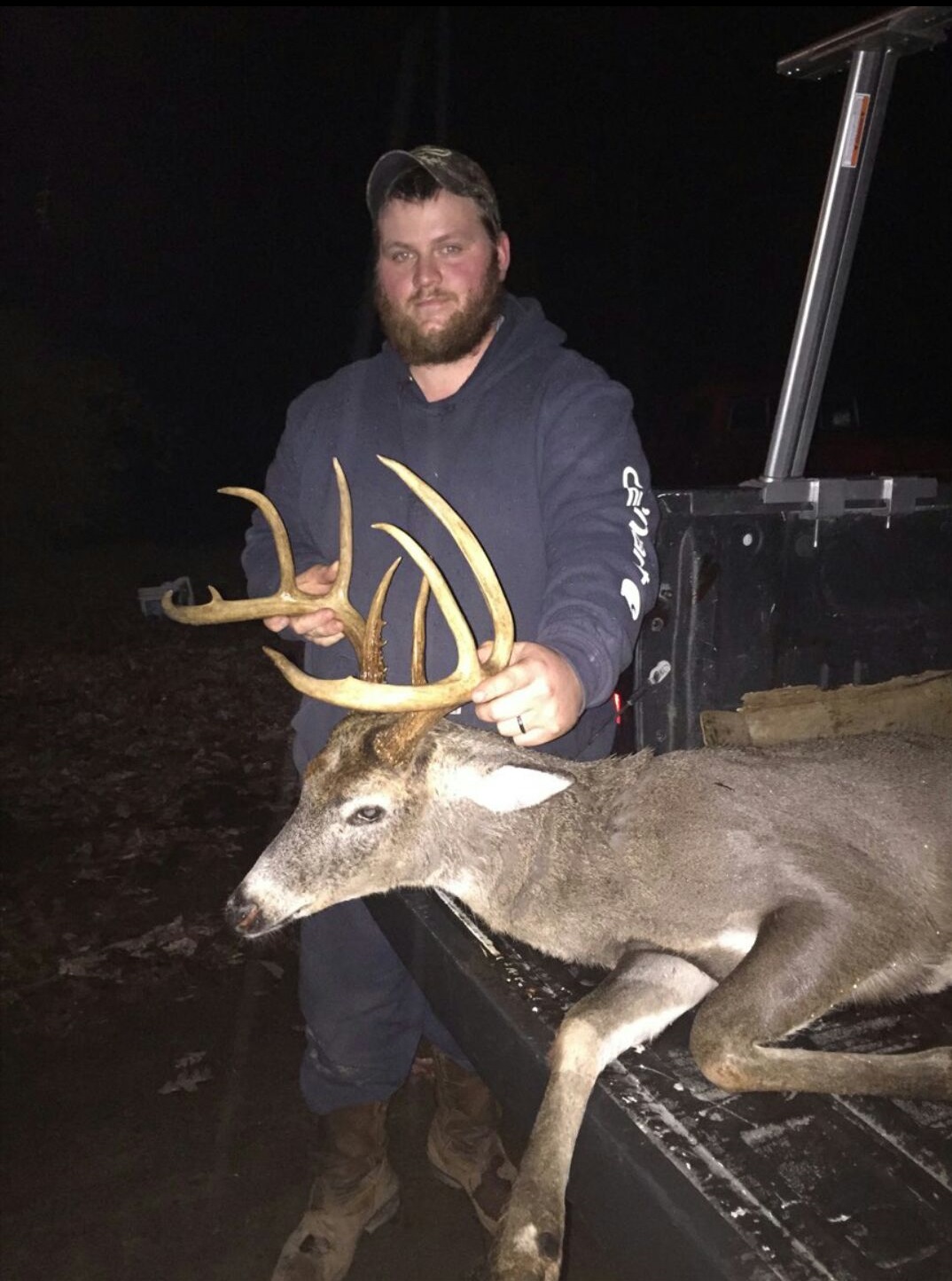 2017 Improvements - Please check out our greatly improved hard surfaced access roadways. Also, for guests who had water outages or low pressure because of well water systems, this problem has been eliminated - we now have city water!
Please click the Rent button below to see the cabin price list. Mid-week prices are about 15% off weekend prices, and if you stay six nights, the seventh night is free. Please plan your vacation at Hillbilly Haven Log Cabin Rentals.

You will receive 10% off regular prices if you reserve for arrival between October 1, 2017 and March 31, 2018 (excludes November 17, 2017 through December 3, 2017). You must mention you saw this on the website. Please join us during the winter season for your family reunions, celebrations, office parties, etc. Almost Heaven Cabin and the other cabins are beautiful places to spend a winter weekend. Check out cabin pictures by clicking the button for any cabin below.
Cabin 3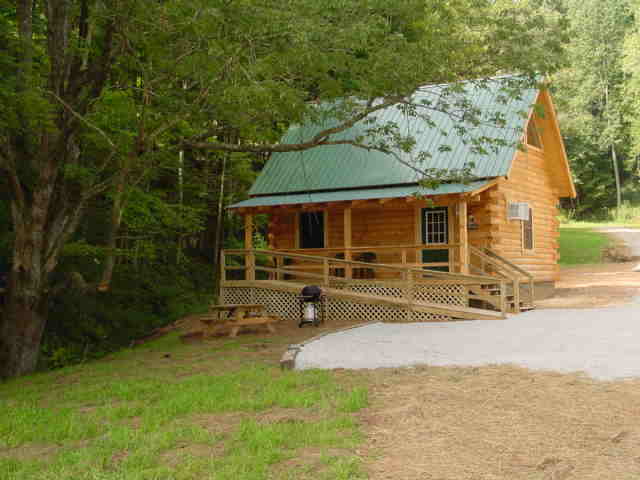 Cabins 1-4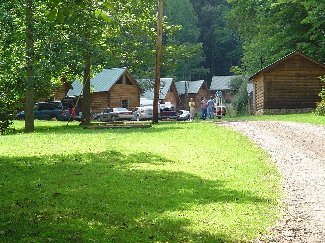 Cabins 4-5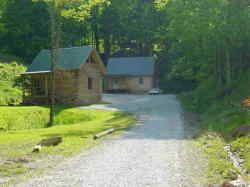 Almost Heaven Cabin Snowy View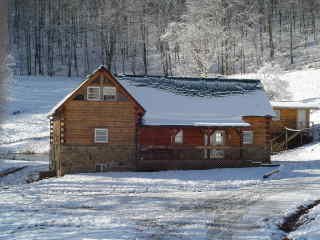 Cabin 8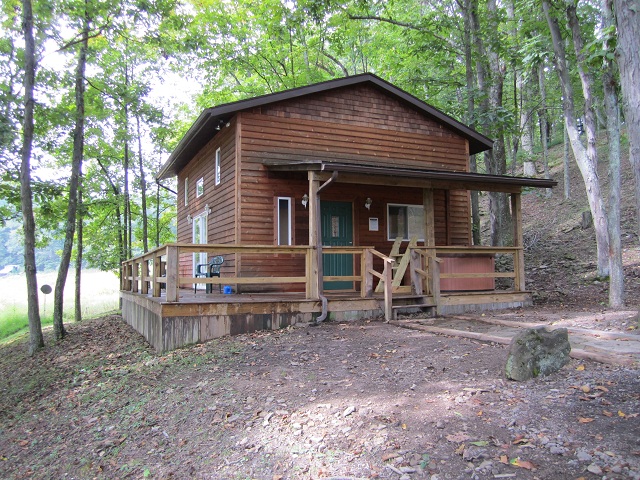 Almost Heaven Hot Tub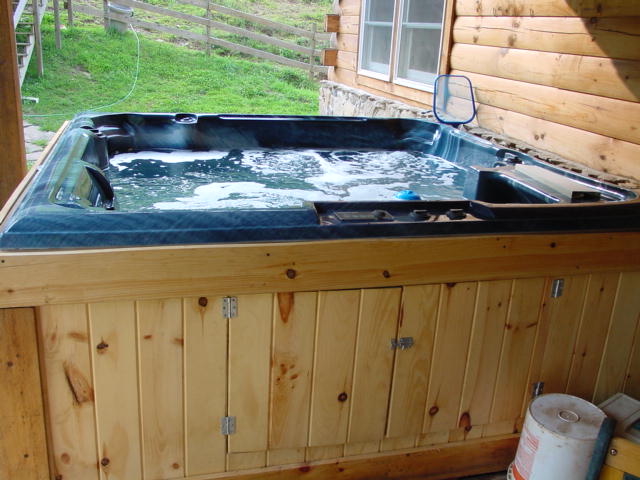 Click the Buttons below for prices and other information:
Stonewall Jackson Lake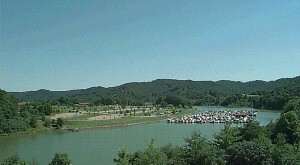 New Lewis County Water Park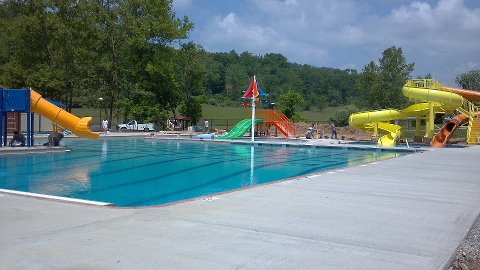 New Lewis County Pool -- A new pool with water slides was recently completed at Lewis County Park. Click Here to see information about the park.
Activities at Stonewall Resort -- Stonewall Resort has many activities available, including the newly developed Roanoke Activity Plaza with mini golf, pool tables, arcade games, game courts, and MANY more activities. The resort also has houseboat tours, the Arnold Palmer Golf Course, and great restaurants. Click Here to see information about the activities available. Some of the listed activities may not be available if you are not a resort guest, and normal resort fees apply.
Interested in Paranormal Activity? -- Trans-Allegheny Lunatic Asylum in Weston offers paranormal tours and Ghost Hunts. Step back in time and see how the mentally insane lived, and died, within the walls there. Click Here to see information about the activities available.
IMPORTANT -- Click Here to read our policies. We have a cancellation policy that is similar to most other vacation, beach, and ski rental properties. Make sure you understand the policy before you reserve. If you have any doubt you may be able to visit as scheduled, please consider purchasing trip interruption insurance available online.
To see the precise location of Hillbilly Haven Log Cabin Rentals on a WikiMapia© map, Click Here. You can click on the plus or minus sign on the left side of the map to zoom in or out. By zooming out you can get a printable map directing you to Hillbilly Haven.
LAND for Sale - Click Here to get information about land for sale near the cabins.
For more great vacation rentals all over the world - See HomeAway.com.


Copyright 2017 All Rights Reserved